Description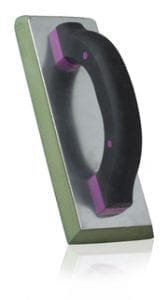 Description:
Epoxy Grout Float
Apply and clean up epoxy grout.
Firm quality pad ensures smooth application and resists sticky grouts.
2 square edges for complete coverage in corners.
2 rounded edges for smooth application and to prevent gauging of grout.
Code: 16932
---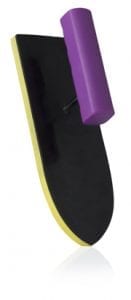 Discription: 
Rubber Grout Float
For application of all types of grout.
Tapered to make filling joints and corners easier.
•Flexible Japanese Rubber for Professional grout finishes.
Code:16933
---
Description: 
Scrubbing Sponge
•Remove grout haze and make an easy job of grout clean up.
Code:16934
---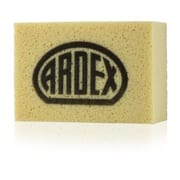 Description: 
Micro Sponge
Hydrophilised for premium absorbency whilst holding moisture to minimize dripping and mess.
Code:70428.
---

Description: 
Grouting Gun
Applies any ARDEX grout, particularly useful for epoxy grouts to minimise waste and clean up.
Body cartridge can be reused or replaced with any 50mm pvc piping.
Code:16942
---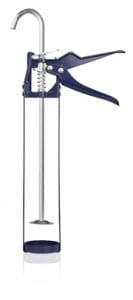 Description: 
Caulking Gun
Perfect for all cartridge products such as ARDEX Silicones and ARDEX CA 20P Constuction Adhesive.
Code:16943
---

Description: 
Grout Saw
Grout Saw Replacement Blades
Makes easy work of removing old grout for rectifications or repair of tiled areas.
Dual blades can be used for wider joints allowing quicker removal or singular for small grout joints.
Replacement blades are also available.
Code:16909 16910
---
Description: 
Silicone Applicator
Makes easy work of spreading, smoothing and moulding silicone leaving a perfect finish to the silicone joint.
Code:8001697